LOCATED AT 4781 W 58TH AVENUE  ARVADA, CO 80002
5280 Armory Family!
This is a Consumer Alert!!!!
It has been brought to our attention by a customer, that a scam website under the name of "Honor Ammo Shop" is using our physical address as part of their fraudulent scam. "American Ammo Shop" also appears to be a part of this scam and was fraudulently using a Wheatridge, CO gunstore address before their site was deactivated.
Upon investigation, we have found many complaints with the Better Business Bureau and other online forums.
Although our investigation is ongoing, it appears that "Honor Ammo Shop" is latching on to various CO gunstore addresses to advertise the fraudulent businesses. Many people appear to have paid for ammunition and never received the ammunition.
5280 Armory is making a statement that this company is NOT in any way, shape or form affiliated with "Honor Ammo Shop", "American Ammo Shop", or any other store. These fraudulent companies are just using our address to advertise criminal activity.
We have registered complaints with the BBB, Colorado Attorney Generals Office, CBI Cyber Crime, Arvada Police Department and the Wheatridge Police Department.
WE GENUINELY APPRECIATE THE CUSTOMER THAT BROUGHT THIS TO OUR ATTENTION AND APPRECIATE THE CUSTOMER THAT ASSISTED IN THE INVESTIGATION!!! YOU KNOW WHO YOU ARE!!!! THANK YOU!!!!!!!!!!
If anyone residing in Arvada has been victimized by "Honor Ammo Shop" or "American Ammo Shop", PLEASE contact the Arvada Police Department. Please reference Case Report # AR22011030 while making your report.
IN CONCLUSION, WE REPEAT, 5280 ARMORY IS NOT AFFILIATED IN ANY WAY, SHAPE OR FORM WITH ANY OF THESE FRAUDULENT COMPANIES.
Have a great day and we thank you all for your continued support!!!!!
 THE STORE AND RANGE HAVE DIFFERENT HOURS
HOURS OF OPERATION
STORE HOURS:
WED-SAT  11AM TO 6PM  SUN 12PM-4PM
RANGE HOURS
TUES-SAT 10AM-6PM  SUN 11AM-4PM
STORE AND RANGE ARE CLOSED ON MONDAYS
PURCHASING AND PICKUPS CAN ALWAYS BE DONE FROM THE RANGE SIDE DURING RANGE HOURS.
Powder AND PRIMERS for Reloading as featured on Facebook
In today for our reloaders!  While supplies last!
We Have Ammo!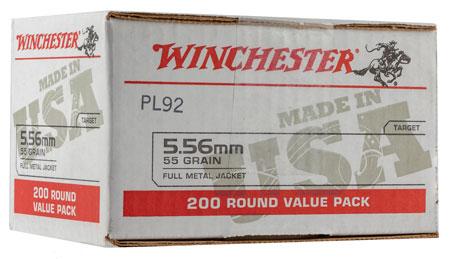 Winchester 5.56 55gr FMJ 200rd Box $149.99
BE SURE TO LIKE AND FOLLOW US ON FACEBOOK TO KEEP UP TO DATE ON ITEMS IN STOCK AND FANTASTIC DEALS ON USED WEAPONS!
Was my roommates and I first time EVER being to a range. They helped us pick a pistol that we were both interested in but also fit us and made sure we were comfortable w our recommendations. She answered all of our novice questions w no condensation. The man on the range itself was just as helpful w loading/ misfire questions as well as general shooting advice. Both informational and approachable. Made for a great first range session for the both of us. Will DEFINITELY BE BACK
The staff at this range are incredibly friendly, easy going, respectful and helpful. That was the most important part to me. I felt free to really have fun and enjoy myself. The building is very well kept and visually appealing. The range is fantastico! In their shop they have an amazingly large gun selection.
5280 Armory store is a fantastic experience. I just bought a rifle I had been looking all over for. I called the shop, they had the rifle in stock so I went in. First off, their store is impressive. The biggest selection I've seen outside of Las Vegas.
The store is very well organized by brand and caliber. When I approached the counter a staff member greeted me right away. The rifle I was looking for was in stock as promised and priced VERY competitively (even when compared to online prices).
I was also impressed by their selection of collectors forearms too. If you're looking for a unique piece of history check here first.
The 5280 Armory offers a 'cash' discount on almost all firearms sold there which is nice. Basically they pass along the savings of not having a credit card transaction fee.
The staff overall was friendly and knowledgeable. I'll definitely be driving the 30 minutes from home to make ALL my future purchases here. They are definitely worth the drive.
I'll be back soon to check out their indoor range, hopefully it's run as well as the 5280 Armory store.
In
 20 years, 5280 Armory has continuously broken the mold by gun shop standards and has since become Colorado's Gun Shop! 
Our inventory is second to none! With over 2,000 rifles, shotguns and handguns in stock, our inventory speaks for itself (Click here to see what others have said, REVIEWS).  Enjoy an exciting shopping experience in our massive 4,300 square foot retail shop packed with your personal protection, marksmanship, and hunting needs, continuously

 unsurpassed

 in selection and service in the Denver area! We are also Colorado's premier Class III dealer.  5280 Armory stocks transferable full auto weapons, ear protecting suppressors, and short barrels from most of the major industry manufacturers.  If we don't have it, we will be happy to order it!   Also, we are  non-commission based, so rest assured that our friendly and experienced team will help you choose the right firearm to meet any special requirement you may have. Most exciting of all, you can use our brand new and now open indoor and onsite shooting range, The Range at 5280 Armory, to "try before you buy" 
from a diverse selection of rentals, including full autos!
 Contact Us
720.898.4747
THE STORE AND RANGE HAVE DIFFERENT HOURS!!!!
THE ARMORY IS OPEN WEDNESDAY-SATURDAY 11AM-6PM  TUESDAYS ALL SALES AND PICKUPS ARE DONE FROM THE RANGE SIDE.
SUNDAY 12-4
MONDAY: CLOSED
THE RANGE IS OPEN TUESDAY – SATURDAY: 10a – 6p
SUNDAY: 11a- – 4p
MONDAY-CLOSED